WOG In Real Life - Level Pack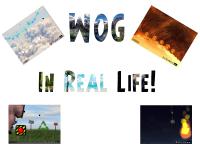 Authors:
Jim2102
,
Chillo
Total downloads: 807
Latest version: 0.1
Release date: 02/20/2016 - 13:20
This is our first level pack so we hope you guys enjoy it. It takes place in real life! It also features some new custom balls as well

New gooballs:
Lava Bomb
Rainbow Goo
Cloud Goo
(Custom gooballs made by Jim2102)
New levels:
Clouds - anthony54444
Inside The Volcano - anthony54444
The Old Cave - anthony54444
Gooballs Out In The World - anthony54444
Over The Lava - Jim2102
Tree Adventure - Jim2102
The Big Goo Pipe - Jim2102
We hope you do enjoy this, again this is our VERY FIRST level pack. We may make a part 2 to this in the future...
Have fun!

There is 1 current download.