Mission Impossible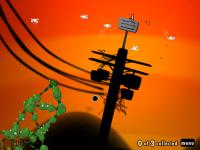 Authors:
Jim2102
,
Jim2102
Total downloads: 437
Latest version: 0.1
Release date: 07/17/2014 - 15:58
This is a level I created in June, but never really had the time to upload it. Now i have fixed some bugs and uploaded it. This is a really hard level. Id be suprised if someone could acctually do it. Took me forever to do it lol.
Goal: 3
OCD: 15
There is 1 current download.