Nibiru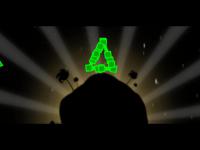 Author:
Jim2102
Total downloads: 216
Latest version: 0.1
Release date: 07/18/2015 - 20:55
UPDATE 6/2/17: This is an addin I made a while ago to test out the zero grav setting. I decided to finally publish this, as it is kind of a cool level

Another level by nol606 that I remade. Somewhere in space some bits got lost and landed on the new planet
Goal: 3 Balls
OCD: 7 Seconds (there is zero grav so ocd is easy)
Have fun!

There is 1 current download.