Color Citadel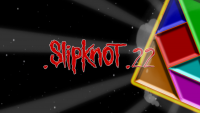 Author:
.SlipKnoT._2_2
Total downloads: 3,166
Latest version: 1.1
Release date: 06/13/2016 - 09:56
World Of Tangram: Color Citadel is my tenth chapter. The chapter was released on March 30, 2016. This is my only chapter to be dominated by custom images not based from raw images of the original World of Goo. There are 12 levels and most of them are very difficult. One example is the single level "Color Bombing" and its sub-levels. Techniques are very hard to perform and execute. This is the first chapter I made with a new computer which is a budget computer.
Single levels:
"Tangram Bridges"
Released: March 11, 2016
"Color Bombing"
Released: March 14, 2016
"Entrance 10"
Released: June 9, 2016
Story
There was once a world full of tangrams and shapes. It is a very colorful world until some shapes dumped a very powerful orb on the water and turned the world into a dark and colorless world.
Production
Color Citadel was first planned on October 2015 while SlipKnoT IX was being processed. After the release of that chapter by November, I immediately made the level list and named them 3 months before creation. I took a break for 3 months and setting it aside for a while. By the end of February 2016, 3 of the levels were already made which are the first three levels in the chapter, namely "Entrance 10", "Tangram Bridges" and "The Reuseable Beings." The third level is incorrectly spelled for directory purposes to prevent errors.
By mid-March, all of the levels were already done and is ready for mastering. The levels are very difficult to produce and it relieved me to know that i have finished them.
Release
On March 30, 2016; the chapter was successfully released on Google Drive and March 31 on goofans, making it the second chapter that was released this year, the first being Googuy57 Island which was made by the same name. I am hoping for a great feedback from the ones who will play this amazing chapter.
Sequel
World of tangram 2,3,4 and 5 is coming your way
Level Listing
Original Release
1. "Entrance 10"
2. "Tangram Bridges"
3. "The Reuseable Beings"
4. "Color Bombing"
5. "Color Bombing I: Site 1"
6. "Color Bombing II: Walling Bombs"
7. 'Color Bombing III: Cyanoic"
8. "The New Discovery"
9. "Kill"
10. "No Vehicles"
11. "Thief"
12. "The Transition"
There are 10 screenshots.
There are 2 current downloads.