Googuy57 Island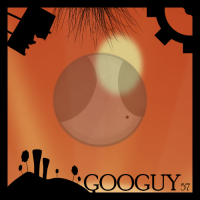 Author:
Googuy57
Total downloads: 496
Latest version: 1.2
Release date: 04/09/2016 - 01:59
My very first chapter! It took me a while to figure out how to make a chapter, but I managed to create it after a while!
This chapter originally had many issues, but thanks to gooey goo, he fixed the issues! So this chapter should no longer have any bugs or errors! I also learned from him on how to decrypt bin files in the chapter's levels. Thanks gooey goo!

Big thanks to .SlipKnoT._2_2 for the awesome cover art for Googuy57 Island!
Levels in this chapter:
My First Level
Down Below
How to Build a Tower
Bridge of Doom
Going Up 2
Streamers
Beauty
Beauty Contest
There is 1 current download.