Levels From The Abyss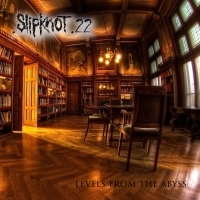 Author:
.SlipKnoT._2_2
Total downloads: 852
Latest version: 1.0
Release date: 01/14/2017 - 06:03
Levels From The Abyss is a level archive of my 2016 unfinished chapters. Several chapters were planned, but none of them were finished. All of them are in development hell for now (or maybe forever).
Single Levels:
"North"
Released: August 10, 2016
"Sea Sick"
Released: October 9, 2016
"Sentimental Bridge"
Released: November 13, 2016
Overview
This level pack contains 7 levels from 3 unfinished chapters. These chapters are to be called Winter Wonderland 2, Epic Goo Tales Pt.2: Sea Sick and SlipKnoT X. All of those chapters are to be sequels of my previous chapters. Sadly, I have to move on to the most important thing in the world: MY personal life. Quitting the development of each chapter wasn't easy because they will be great chapters. The only problem is, I need to abandon these projects to live my life.
Level Listing
1. "North"
2. "Sentimental Bridge"
3. "In The City"
4. "Merry Christmas Goofans"
5. "Fung"
6. "Deep Shaft"
7. "Sea Sick"
There is 1 current download.