Color Wonderland: In a Cave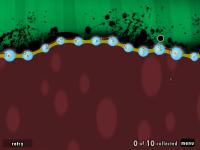 Author:
My Gom
Total downloads: 631
Latest version: 0.2
Release date: 09/13/2014 - 17:07
A CAVE FULL OF COLORS AND MYSTERIES!
It's the second part of Color Wonderland.
Goos are in a cave in the wonderland, and the cave is so mysterious, they gotta find the way out.
So give them a hand.

There is 1 current download.