Entrance 10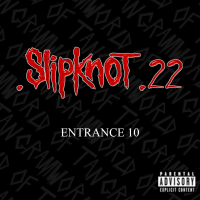 Author:
.SlipKnoT._2_2
Total downloads: 438
Latest version: 1.0
Release date: 06/09/2016 - 10:50
"Entrance 10" is the opening level and the third single level from my tenth chapter World Of Tangram Part 1: Color Citadel. The level itself is made very complexly. This is also the first level to be made for the chapter since all the levels are created according to the level listing. This is also the final level that I have released for the chapter.
Features
This revolutionary level from a revolutionary chapter is programmed in a complex way.
-there is an intro transition along with the level which has a black background.
-the transition's action is to explode and produce rainbow colors.
B-side
This level has a b-side. It is called "In The City." That level is a demo from the chapter SlipKnoT IX.
There is 1 current download.