The Ferris Wheel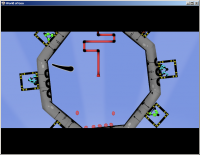 Author:
Kasumii999
Total downloads: 455
Latest version: 1.0
Release date: 04/22/2017 - 01:16
Hello Goofans!
I finally have created a addin and I did pay hard work creating the wheel


and creating the balls was fun to do, and creating the level itself!
So, any bugs?
Feel free to tell me in the comments, but please, please don't comment mad at me...
About Level:
dir: DwellyLauwa (it was originally planned to teach my sister the level editor)
name: The Ferris Wheel
ocd: 48 balls
There is 1 current download.