Fly The Bits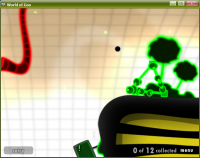 Author:
HiCassius
Total downloads: 511
Latest version: 0.2
Release date: 02/12/2017 - 06:18
A simple level,but a bit hard.
Goal 12 Balls,OCD 15 Balls.
v0.2:The first version.
As for the name,I don't know what name is appropriate for this level......
Anyhow,I wish you to play this level.

There is 1 current download.