Get Moving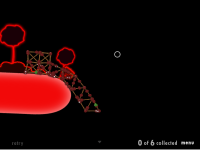 Author:
Googuy57
Total downloads: 2,419
Latest version: 1.0
Release date: 08/28/2016 - 02:12
Wow, its been a while since I published my last level (Up in the Sky) back in April. But anyways, here is an interesting level that I made that I'll bet you'll like. It involves building down to the pipe using fuse gooballs while a fire is approaching (pretty much like Super Fuse Challenge Time). Enjoy!
There is 1 current download.