Music Park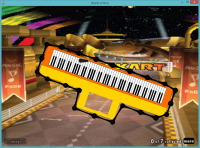 Author:
Kasumii999
Total downloads: 644
Latest version: 1.0
Release date: 06/10/2018 - 02:20
gooey goo suggested a music themed level, and why not a [music] park? (this is from Mario Kart)
The goal is to get the new "mushroom" goo ball into the pipe! (mushroom only) There is another new goo ball, attachable_uglyproduct which is to protect from one of the pillars with the flame, then destroy the door with mushrooms, and head to the pipe!
OCD is 17 moves. If you can study about the new goo balls, good for you!

Oh, and piece of trivia, the mushroom goo ball's color changes depending on it's state.
There is 1 current download.