Nightmare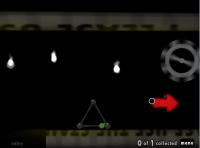 Author:
WOGplayer
Total downloads: 15
Latest version: 1.0
Release date: 08/23/2017 - 00:41
The level has three finishing ways!
On the other hand ,only the levelexit way can get OCD(which is very difficult!)
As "Nightmare",the level is a little scary...
Here is the story line:
The ivy had a nightmare.
Unfortunately ,it can't get rid of it.
Can you help the ivy?
There is 1 current download.