Ode to the Wind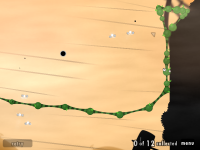 Author:
Iodine-127
Total downloads: 116
Latest version: 1.0
Release date: 03/07/2021 - 17:01
Loooks similar to OttBB, but plays different. You have less GooBalls, the gap is slightly wider and deeper, a strong wind is blowing to the right, a there's a deadly windmill on the right edge of the divide, the trees are blowing in the wind, and the gooballs are ivy instead of Common.
There is 1 current download.