The Platform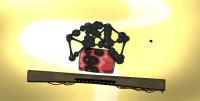 Author:
EnderGoo
Total downloads: 153
Latest version: 0.1
Release date: 04/08/2017 - 09:36
A Level That Tests Your Goo-Balancing Skills By Putting A Can That Has Gravity And The Can Also Has Gooballs On Top On A Platform.
Special Thanks To Gooey Goo For Making Me Able To Make This Level.
There is 1 current download.