Summer Festival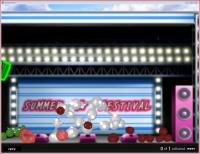 Author:
Kasumii999
Total downloads: 636
Latest version: 1.0
Release date: 01/19/2018 - 23:20
It is not yet that near summer, but I would like to post because I haven't done anything here...
Anyway, this is just a simple level, and with the help of the sign painter, you can complete the level! There are two new balls, RinIdolMOM and RinIdol. Those are the only accepted gooballs in the pipe.
You'll hear a screaming sound when the MOM ball pops.

There is 1 current download.