Up and Past 'Em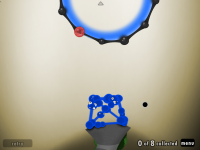 Author:
Googuy57
Total downloads: 211
Latest version: 1.0
Release date: 09/03/2016 - 15:32
This is a pretty tricky level, but is worth playing. It involves three spinning wheels for gooballs to ride on. But they'll have to watch out for the spikes on each side of the wheels. Enjoy!
There is 1 current download.