Wheel to the Pipe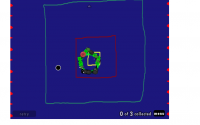 Author:
Googuy57
Total downloads: 188
Latest version: 1.0
Release date: 04/07/2016 - 16:53
This level is very tricky. There are gooballs slowly spinning on a green wheel, and there are spikes surrounding it. Try not to lose anything!
One word of advice: Don't rush, or you might lose some balls! Try to build to the pipe nice and slow.
There is 1 current download.