Beat Menu Music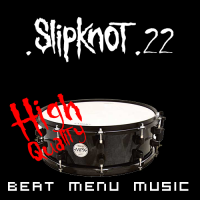 Author:
.SlipKnoT._2_2
Total downloads: 616
Latest version: 1.0
Release date: 11/01/2014 - 00:15
This mod makes the main MapWorldView music to beat mode. This can strengthen or give a good mood to play the game.
It's in high quality Ogg Vorbis format; 48,000 Hz Stereo
-.SlipKnoT.22!
There is 1 current download.