Centurion rage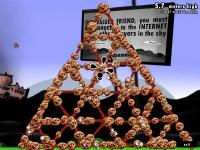 Author:
Necro.Lord
Total downloads: 747
Latest version: 1.0
Release date: 04/28/2010 - 03:47
So much rage...so much fury.
I fixed the outlines on every mod after this so they arent mis-shaped.
The art now has better quality.
I added more shading and made them slighlty more shiney.
My uploads from now on are V2.0's... im learling slowly... lol
There is 1 current download.