The Complex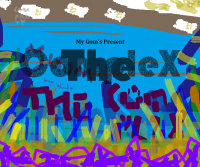 Author:
My Gom
Total downloads: 1,498
Latest version: 1.0.1
Release date: 01/26/2019 - 23:18
This is my third new chapter, third ENS' factory, The Complex, and it's about time and space!!!
One amazing thing is that I'd started to create first level before I got this idea. Original idea contained of 20 levels or more, but these days I'm miraculously got busy with my study, therefore, sorry for that I just made ten levels and even haven't make the chapter map yet.
And this is the part one containing of 17 levels I packed up before everything amazingly gets insignificant.

Warning: THIS MOD HAS ITS OWN POST SIGN STYLE, AND YOU'D BETTER NOT LAUNCH ANY OTHER SIGN STYLE AT THE SAME TIME!
What Will It Do to Your WoG?
+17 New Levels (so far):

Break the Dark
A Warm Welcome
Circumgyration
Warnky
The Morning of the Dusk
Silhouette
Little Lights Spotted Somewhere
Ancient Architect
Colorism I: Colorexlism
Crystal Tower
Balancer

- Lights And Shadows

Blink
Time Twisted
Light Dies
Run Away Little Lights
Dark Road
Light on the Horizon

+39 New Balls, +8 New Particle Effects at least and click "Install Now" for more
Have fun with it, remember to rate and welcome to find bugs!

P.S. Some background music may be too loud!
There is 1 current download.