Happy WoG's 10th Birthday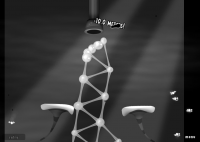 Authors:
My Gom
,
copcap
,
WOGplayer
Total downloads: 795
Latest version: 0.1
Release date: 10/27/2018 - 07:50
To celebrate the 10th anniversary of WoG, copcap, WOGplayer and I made several levels which contain some of old levels. And they are as follow:
Memories -WOGplayer
And They are Here -copcap
Step Forward -MyGom
AND ONE BONUS LEVEL!
We all hope you enjoy them!

HAVE FUN and DON'T EVER FORGET THE GAME!

There is 1 current download.