Woody Mountain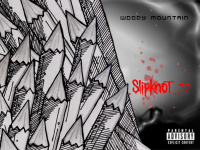 Author:
.SlipKnoT._2_2
Total downloads: 1,798
Latest version: 1.1
Release date: 09/13/2014 - 04:30
Woody Mountain is my first level pack and considered my fourth chapter. The level pack's purpose is to reveal the hidden levels from my first three chapters. To this day, Woody Mountain is the 6th most downloaded addin i've ever released. 2 exclusive levels are included.
Levels "Big Navigator" and "Eeyore" is featured in my compilation level pack The KnoT Fest.
Levels
1. "The Good Old Snowy Days"
2. "Eeyore"
3. "Big Navigator"
4. "Climbing Hot!"
5. "Woody Mountain"
There is 1 current download.