The KnoT Fest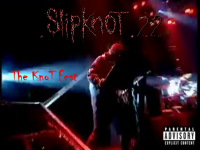 Authors:
.SlipKnoT._2_2
,
gg
Total downloads: 702
Latest version: 1.1
Release date: 09/20/2014 - 05:39
The KnoT Fest is my first greatest levels compilation level pack. The levels in this level pack are selected from the first 3 chapters and a level pack called Woody Mountain, which is considered my fourth chapter to fill up the gap for .5: The Gear Chapter.
Level List
1. Leaving Summer
2. From The Void
3. Impale Sandy
4. Digital Jail
5. Geargiarsenal
6. Complicated Wheel
7. Out Of Balls
8. Icing Up
9. Hiking Adventure
10. Eeyore
11. Hiking Adventure 100th Download Anniversary
12. Literal To Digital
13. Woody Mountain
14. Hand 4 Hand
15. Introducing Snowy
16. Spacely
17. Bird Of Prey
18. Big Navigator
19. The Noir Bomb
Personnel:
.SlipKnoT._2_2- all levels (except for "From The Void"), all balls (except for "Void Ball"),images,
gg-levels ("From The Void"), images (all levels from Vol. 3)
There is 1 current download.