Bits of Paper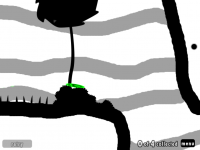 Author:
Liether373
Total downloads: 162
Latest version: 0.010011000100111101001100
Release date: 04/10/2021 - 15:01
A simple level that requires you to perform wall jumps. What is a wall jump, WOG-wise? It is simply a bit jumping off of a wall to gain more distance. To perform one, launch a bit and launch it again when it touches a wall. (Note: you have a small window to perform a wall jump)
This level is possible, Iodine-127 and I have both beaten the level.
There is 1 current download.