Deadly Rock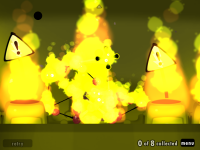 Author:
duuu
Total downloads: 983
Latest version: 1.3
Release date: 05/07/2012 - 23:47
My 6th level.
Er, my inspiration comes from the Mygod's Falling Surprise.
It took me ten minutes to complete, my best result is 125 moves.
Have fun!

THE NEW VERSION!
OCD: 115 moves(my best result is 98 moves.)
There are 2 current downloads.