Electric Challenge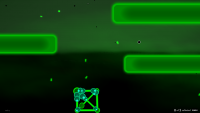 Author:
Purple Scientist
Total downloads: 416
Latest version: 0.1
Release date: 12/06/2018 - 06:52
001101011010101010111000010101010000101010001001010100101010000101010001010100!
Oh no! These gooballs are trapped in the depths of the Information Superhighway! You have to rescue them. It will be a real CHALLENGE!
Electric Challenge is the fifth level by me and it features a new species of goo - Electric (it's the same as Bit, but it's cyan, not green). I created music for the level by myself.
Update log
v0.1 - Published the addin.

There is 1 current download.