Flood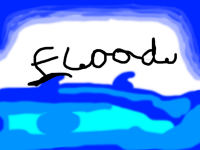 Author:
stefix2200
Total downloads: 118
Latest version: 0.1
Release date: 03/14/2021 - 21:11
Ocean level has risen and only some mountains are high enough to be on top. Find your way to the pipe and enjoy a simulation of playable UtilChapter2 Gooballs (yes i did that, curiosity got me).
OCD is 44 Gooballs.
Required? 8.
There is 1 current download.