Hang Low OLDER Version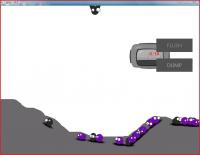 Author:
SignPainter1232
Total downloads: 190
Latest version: 1.01
Release date: 03/07/2021 - 15:08
If you're tired of all the re-releases of classic World of Goo levels people have been doing, sorry, because this is another.
This is a remake of an old version of Hang Low from 2006. It looked a bit different from some of the other versions (see first screenshot), but still challenging. I hope you enjoy!

-the Sign Painter
There is 1 current download.