Paper Planet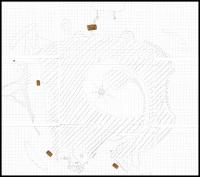 Author:
matheus23
Total downloads: 614
Latest version: 0.9
Release date: 08/23/2010 - 01:47
This is the World of ... Paper!
I've made the Way to the middle a bit bigger, because the Skull-goo's can't get to the middle then.
Update to V 0.9:
- Fire added
- Mines added
- Big Block (breackeble) added
- Circles in Structure replaced by Rectangels
- Everything like Daft as Brush wanted

There is 1 current download.