Sleeping Kitty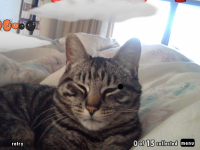 Author:
Gooballs Of Fire
Total downloads: 1,289
Latest version: 0.1
Release date: 04/25/2011 - 07:43
An easier level that I created in which I made a background out of my cat sleeping on my bed. The Gooballs are trying to get to the pipe without waking him up... Goo Luck!
There is 1 current download.