Tangram Bridges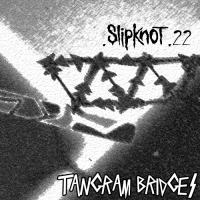 Author:
.SlipKnoT._2_2
Total downloads: 290
Latest version: 1.0
Release date: 03/11/2016 - 01:24
"Tangram Bridges" is the first single level from my tenth chapter called Color Citadel which is a part of the chapter series World Of Tangram. This is my newest release after 4 long months. The goofans website experienced potential end. The problem was resolved because davidc hired Jim2102 as the newest moderator.
Overview
The level includes see-saw structures which will act as bridges. This level also features a new gooball called "Small Triangle 1." 10 balls is the level requirement.
Bonus features
Tangram Bridges has an easter egg scenario: after a long period of playing the level, you will notice that there is a setting sun and the skies will begin to dark out.
The addin includes a bonus level called "Square Blocks Blocked The Pipe"
Level Listing
1. Tangram Bridges
2. Square Blocks Blocked The Pipe
There is 1 current download.