Teddy Vengeance (aka Feardrop)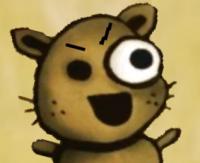 Author:
Peter B
Total downloads: 2,451
Latest version: 2.0
Release date: 09/10/2012 - 09:32
This is an improved version of my entry for the Little Inferno Level Creation Contest.
Teddy Vengeance was the original name for the level, but I had to change it cos of a silly mistake I made.
*Version 2.0
A few little improvements, mainly ones to make it easier to understand what to do.
There is 1 current download.