Up the Boxes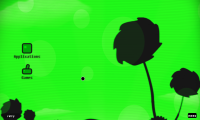 Authors:
naveed_rizvi
,
Albino Pokey
Total downloads: 1,149
Latest version: 0.1
Release date: 06/09/2013 - 08:21
The gooballs have come back to MOM to know what had happened. Sadly all of them went to the World of Goo Memorial and Recreation Center where they are currently being stored and helping in fixing the World of Goo Corporation.
After the big explosion of the Virtual World of Goo Corporation, it damaged a few areas in the Information Superhighway.
Since the gooballs couldn't come to meet MOM, they asked their old friend the two Application to reach MOM. But the explosion destroyed all nearby lands and surfaces so the Application were confused. They had to reach MOM in anyway possible!
Thats enough of story.

My first level. This shows a trick I thought about long time ago and now I decided to make a level out of it. Hope you guys enjoy it! (For those of you are scared of this being a very hard level because I'm a good player...Don't! Its a fairly simple level with not much work done.)
Scheduled to be published after Another Planet Chapter 3 releases because of using a gooball from it.
No required goal in this level. Uses the endonmessage exit. You need MOM's Computer done to be able to finish this level.
OCD is 2 moves.
Lots and lots of thanks to AP for helping me fix some issues and help me get autobounds intact.

There is 1 current download.