Vertical Transportation Committee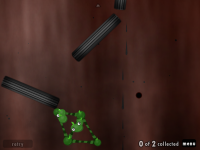 Author:
SandboxStickyBomb
Total downloads: 171
Latest version: 2.0
Release date: 05/21/2016 - 09:31
The gooballs were in a shaft in an ancient factory.
The air was filled with smoke and pollution.
Help them escape!

OCD is simply ridiculous. 16 balls.
Can you figure out the secret?
There is 1 current download.