Lightning Effect Sample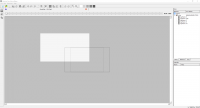 Author:
Watching Youtube
Total downloads: 418
Latest version: 1.0
Release date: 09/02/2017 - 10:17
This is the same effect as the one in my recent level Stormy Day. Use this sample in your levels if you want.
Tutorial:
Step 1: Download this addin
Step 2: Go into your level and import white32
Step 3: Change its animation to StormFlash
Step 4: Scale the image to cover your whole level, change the depth to 30 and move below your level.
Step 5: When you export into a goomod open the goomod with WinRAR or 7zip and in override/res make a folder called anim and drag and drop both storm flash files in your anim folder.
That is it. Let me know what you think
There is 1 current download.