Devil Creppy Eyes on Goo Corporation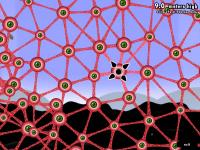 Author:
Brazzucca
Total downloads: 1,808
Latest version: 1.0
Release date: 01/04/2010 - 22:32
Finally the mod that were looking for you.
Goos are reddish eyes that pay attention on everything you do.
I'm not allowed to edit thet properties files, then, I didn't get rid of the eyes, but only some of the moving goos show them.
There is 1 current download.