City Forces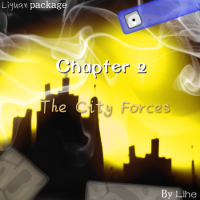 Authors:
1305235330
,
1305235330
,
Liyuan
,
tanjinsong
Total downloads: 1,600
Latest version: 1.0v
Release date: 08/30/2016 - 01:18
Hello,Everybody!
I'm Lihe,I will bring to your new chapters!
Advanced to thanks:
Liyuan, controlled the chapter's level smallest mistake,
and try to package.
Tanjinsong: teached to Liyuan package,is a undelopement helper.
and ME: I'm controller these levels and to make these levels.
Download Now!
Version History
0.9.0
- initial version
0.9.1
- packaged into GooMod
0.9.2
- fix an error
0.9.3
- fix an error
1.0 (official version)
- some of the details of the repair
- improved version of (the last second off names)