Genesis (Demo)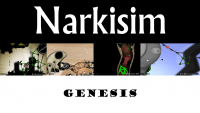 Author:
Narkisim
Total downloads: 998
Latest version: 1.0
Release date: 04/13/2015 - 00:23
"Genesis (Demo)" is my first release. It contains 4 demo levels which 2 of them was edited official levels.
"Ever heard of a user named after a font?
Well... Narkisim is the answer.
I'm not sure of what it means.
But it's my user name.
The cursor is set to black
for you to be challenged.

-Narkisim

From the level "Narkisim"
My user name Narkisim is a level in this demo of the same name. I took my user name from a font also of the same name.
This level pack demo was created on April 13, 2015 around 8:01 A.M. to 12:00 P.M.
Levels:
1. "Narkisim"
2. "Misty Really Long Bony Road"
3. "Operation: Bit Rescue"
4. "Big Chain
There are 11 screenshots.
There is 1 current download.