Troll levels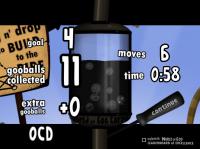 Authors:
WOGplayer
,
copcap
Total downloads: 1,316
Latest version: 1.1
Release date: 07/01/2017 - 04:15
The eight levels look the same as offical levels, but they are VERY VERY HARD!
-8 levels
-2 new balls
-Challenging and surprising
The level pack needs imagination and skills.
If you can't get the key, look at the Sign Painter.
Each level's Sign Painter gives you some tips.
If you want to brace yourself,
please do not look at them.
Also, try not to see WOGLE!
Have fun playing!
version 1.1:Fix the problems that Hicassius found