The Aftermath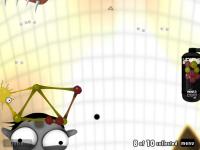 Authors:
tav397
,
ExchangeGOOtent
Total downloads: 912
Latest version: 0.4
Release date: 09/25/2010 - 00:06
A civil war has started between the goo nation. The northen goo balls are winning the war, and the poor southern goos are dying in pain. Help them reach the pipe to get to the WOG Corp and make a comeback! But be careful, the northern goos have sent two evils to make the job even harder!
There is 1 current download.