Big adventure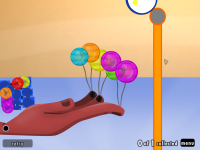 Authors:
My Gom
,
My Gom
Total downloads: 759
Latest version: 1.3
Release date: 11/11/2011 - 18:22
Big adventure, my sixth Level.
It took ten days for ( presumably), ten days I want to create a picture, the new sticky ball ... ...
Big adventure, be my masterpiece.
There is 1 current download.