Bridge Building Across The Cliff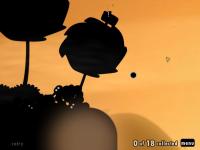 Author:
inwog
Total downloads: 1,193
Latest version: 1.1
Release date: 03/30/2010 - 12:23
A story were the Goo Balls are building a long bridge at the mountains to get through the obstacles. The sleeping goos are waiting for the bridge to grow. Made by inwog.
On the first part is tough and the second part is easy, It's a tougher version of "Ode to the Bridge Builder" Level.
This is my first single level addin. with signposts. Now it can translate in French, German, Italian and Spanish.
Goal: 18 Goos
OCD: 30 Goos
There is 1 current download.