The Catch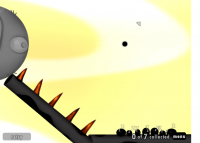 Author:
anthony54444
Total downloads: 326
Latest version: 0.1
Release date: 06/16/2015 - 13:26
looks like my level Paint never got publish yet so I made this.
looks like its summer now so I amy take lots of brakes but I will be look after my levels and making updates so I can make levels.
all rights for the custom orange spike from .SlipKnoT._2_2
There is 1 current download.