Climbing and Explosives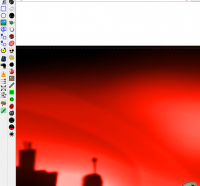 Author:
newGooFan8273
Total downloads: 67
Latest version: 1.1
Release date: 04/16/2020 - 15:33
This is my first real level, i dont know if its good or not, please tell me
Music: Tetris Party Deluxe Title Screen
Tetris ® & © 1985~2020 Tetris Holding.
Tetris logos, Tetris theme song and Tetriminos are trademarks of Tetris Holding.
The Tetris trade dress is owned by Tetris Holding. Licensed to The Tetris Company.
Tetris Game Design by Alexey Pajitnov.
Tetris Logo Design by Roger Dean.
All Rights Reserved.
All other trademarks are the property of their respective owners.
EDIT 1:Made it so the gooballs die (yes i forgot to do that)
There is 1 current download.