Draggable Anchors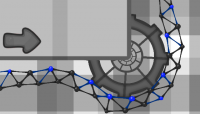 Author:
Crazydiamonde
Total downloads: 142
Latest version: 1.0
Release date: 12/06/2020 - 00:00
Whatever you do to this Goo Ball, it won't budge.
Things to know about the ball:
-It's not actually static, so occasionally it might not stick in place.
-If you let go of it, it'll just stay there.
-Don't let it near walls.
There is 1 current download.