Factory Investigation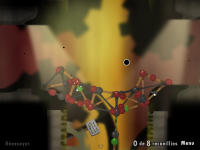 Author:
Volcanojungle
Total downloads: 101
Latest version: 0.1
Release date: 09/15/2021 - 11:42
Hey! It's Volcanojungle!
Big tennis asked me to make a level which have:
- the UpperShaft theme
- a BombShaft into
- and the name "facotry Investigation"
So i made it.
Ok, it's not the best level i made but I have school now and it's hard to do something when you have to do 1000 things at the same time lol.
I hope you will enjoy!
OCD: 9 balls
There is 1 current download.