Geargiarsenal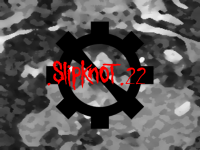 Authors:
.SlipKnoT._2_2
,
gg
Total downloads: 641
Latest version: 0.1
Release date: 09/12/2014 - 17:30
Geargiarsenal level from .5: The Gear Chapter. It is featured as the first level in it. This level was released simultaneously with the teaser video i made for the chapter.
It is featured in The KnoT Fest level pack.
.SlipKnoT._2_2 Levels Chronology
There is 1 current download.