The Goo Valley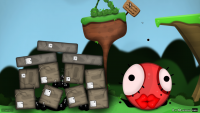 Author:
Purple Scientist
Total downloads: 345
Latest version: 0.3
Release date: 12/06/2018 - 06:09
Not so hard and not so easy level. Also my first World of Goo addin!
If you have problems playing this level, let me know. I'll try to fix it.
Update log
v0.3 - Added ballbuster, changed pipe. Also added an OCD.
v0.2 - Added Beauty and a signpost, changed music and background.
v0.1 - Published the addin.

There are 3 current downloads.