Grass Cliff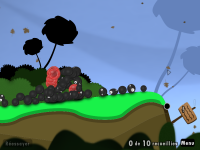 Author:
Volcanojungle
Total downloads: 53
Latest version: 0.2
Release date: 07/14/2021 - 04:08
Hey! This is my first level with a entierly home made picture! (the old picture is UGLY! Beware for your eyes!)(the new one is WAY BETTER! thanks APerson

)
It's called GrassCliff and the file name is Cliff1. You can use it as you want but just credit me

Never mind: credit APerson now he remake the texture of the cliff and it's way better!
Balls needed to finis the level: 10
OCD: 50 balls but 84 is possible (also the max possible)